Take the Best of Both Worlds with the

Hyundai Sonata Plug-In Hybrid

When it comes to efficiency, not many normal gas-powered vehicles can compete with the Hyundai Sonata Plug-In Hybrid's performance. This affordable package offers plenty of features that can ensure you enjoy every trip that you undertake without the necessity for more trips to the gas pumps. With a combined gas and electric powered engine, the Sonata Plug-In Hybrid can go the distance with a comfy and cozy ride.
Features of the Hyundai Sonata Plug-In Hybrid
There is a lot to unpack when you start exploring this hybrid sedan and nothing is more important than what kind of power and performance it can offer. It comes equipped with a 2.0-liter GDI Atkinson cycle engine that delivers 202 combined horsepower and 140 pounds per feet of torque. It's controlled by a six-speed automatic transmission and all models use front-wheel drive to keep you on the road ahead of you. It's combined mileage estimates top out at 39 combined mpg but its MPGe comes out to 99 estimated, so you'll be able to go for a long time!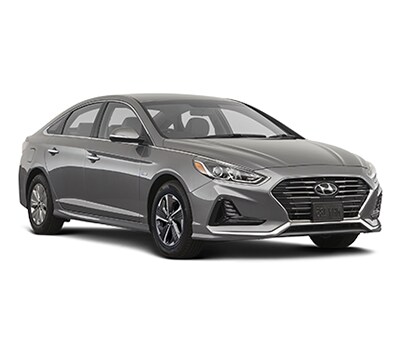 If you're a driver who loves features, the Sonata Plug-In Hybrid won't disappoint. A dual front automatic temperature control system is standard on all models to help combat those hot or cold days. A seven-inch touchscreen allows you easy access to Apple CarPlay™ and Android Auto™ and HD Radio™ technology is also included to give you choices when you want to switch up your music choices.
Hyundai believes that your safety is important and this model makes sure that every angle is covered with a variety of safety features some models don't carry as a standard. Blind Spot Detection with Rear Cross-Traffic Alert and Lane Change Assist, Brake Assist and front and rear crumple zones that can assist you in the event of an accident.
If you're looking to upgrade the quality of your drive and keep on going for as long as you want, change it up to the Hyundai Sonata Plug-In Hybrid and take a test drive at our dealership today!